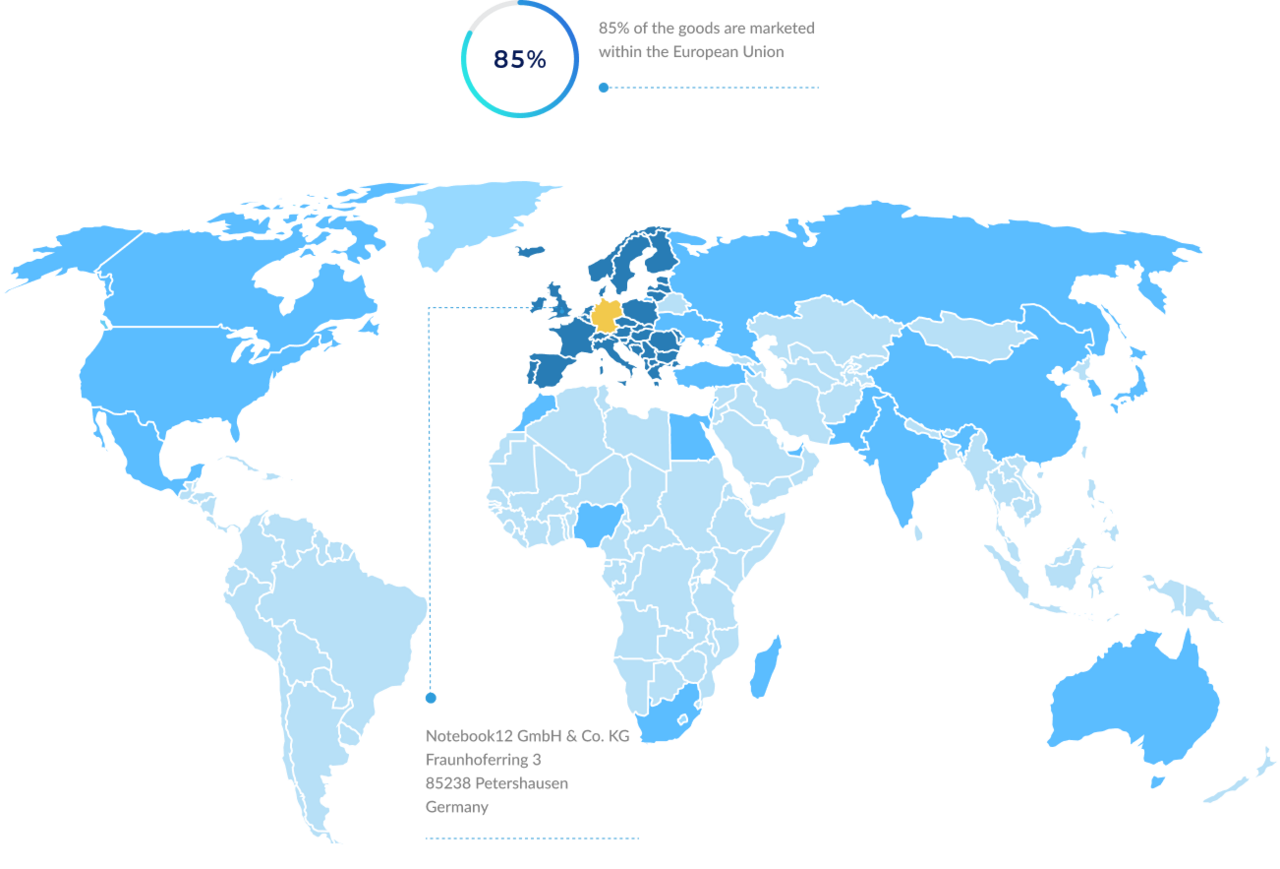 Partners & Customers
in more than 50 countries
Through our services we enable our partners to maximize the value of their redundant IT Assets. NB12 is proud to partner with numerous businesses around the world. Our partnership approach allows us to recommend the right solution for each client's specific situation.
Become our partner
No matter where you or your teams are in the world, we supports customers across various languages and geographies. We can assess your business goals, identify a solution that meets your unique needs and help your business.
Contact
Our Partners
Dell
We have access to the most extensive portfolio in the industry as well as truly exceptional, first-class partner programs. We are part of a partner network that jointly realizes digital transformation and the transformation of IT, working methods and security for companies worldwide - every single day.
Lenovo
Lenovo strives to be a new world company that makes award-winning PCs for our customers, designing innovative and exciting products and services to meet our customers' needs. As a Lenovo Partner, we play a leading role in providing Lenovo products and services that fit our customers' needs.
Toshiba
As a trusted Toshiba IT remarketing partner, NB12 has access to about 1500 service-technicians, a wide range of services and products, the logistical structure and professional expertise available to help your business gain the maximum market value from your redundant IT assets.
FUJITSU
NB12 has spent more than 12 years as a reliable reseller of used and refurbished computer hardware and multifunction devices from Fujitsu. All used and refurbished devices we sell go through rigorous testing by our team of experienced service technicians.
HP
In one of the industry's longest and most regarded partner programs, HP has a proven track record of reliable alliances. This partnership gives NB12 access to HP's technical support team and products, allowing us to provide our customers with cost-effective business solutions.
QTD
Our trusted partner for the development and consultation regarding our certified management systems is QT-Development GmbH. This company is assisting us with our quality management, environmental management, occupational health and safety as well as information security management systems.
DO.DE
Our partner for all questions regarding domains and web hosting is the Domain-Offensive. For many years, we have put our faith in the competency of this company. Their high standards include easy accessibility, round-the-clock support service, and quick response times.
BLANCCO
Blancco tackles the critical need for ensuring that data is certifiably wiped at both asset and data end-of-life in active environments as the shift from traditional IT infrastructure to virtualized and remotely managed systems continues. We provide secure data erasure with Blancco.
DGD
The German Association for Data Protection has set itself the task of advising companies in all aspects of data protection and providing external data protection officers. We develop concepts to implement the data security and protection of personal data in medium sized companies and corporations.