IT is the backbone of modern businesses and IT Asset Disposition Processes are an integral part of any information security management system. Proper disposal of IT equipment is critical to your data, the environment, and your brand reputation. With more than 12 years of experience, we help you to maximize the value of your retired IT assets and support you in the process of retiring and optimizing IT assets. We have an excellent record of achieving our objectives. Whether your business is a start-up, a medium sized or a multi-national company, we have a customized business solution for you. Our IT Remarketing solutions are customized, cost-effective, and time-saving.
Our IT Remarketing Process
We pick up your used hardware and take on the responsibility of conforming to existing laws, as well as offer environmentally friendly product utilization. Through a refurbishing of the end-of-life-cycle products via the use of professional processes, an attempt to prolong the usability of the used hardware is made. This is achieved through optical, mechanical, and technical examination of potential flaws. Subsequently appropriate actions to eliminate these flaws are taken. This enables the creation of a second-life cycle for used products that were initially intended to be brought to their end-disposal site. In the best-case scenario, the need for disposal is eliminated after the initial evaluation of the device. This is most likely the case with many of the products brought for remarketing that had a first lifecycle of two to three years.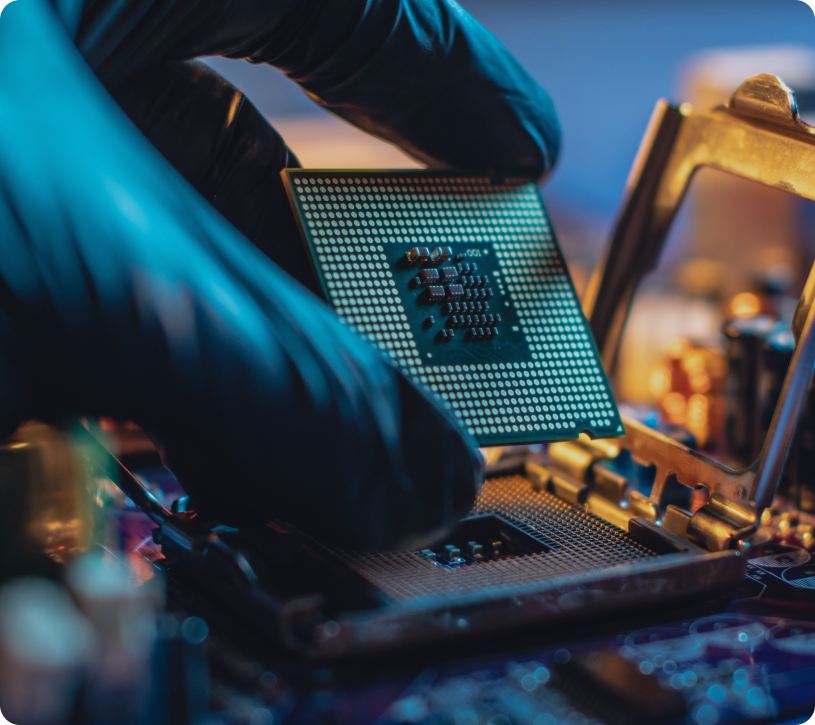 Processing for the
renewed utilization
The disposal of IT equipment presents logistical and administrative challenges for those responsible. The handling of used hardware is often not trivial. NB12 offers you a certified and transparent process for the proper resale of your used equipment. As a partner, NB12 takes on all legal and administrative tasks for you. Companies must comply with laws on personal data protection, data security, and environmentally friendly disposal. NB12 takes this responsibility off your hands and offers various possibilities for the reuse of your used IT hardware. Our focus is on sustainable handling of IT equipment. We invest a lot of time and money to ensure that our customers' used IT equipment is economically and environmentally integrated back into the value chain. As a service provider, we take responsibility for your used hardware and work thoroughly, legally compliant and fair.